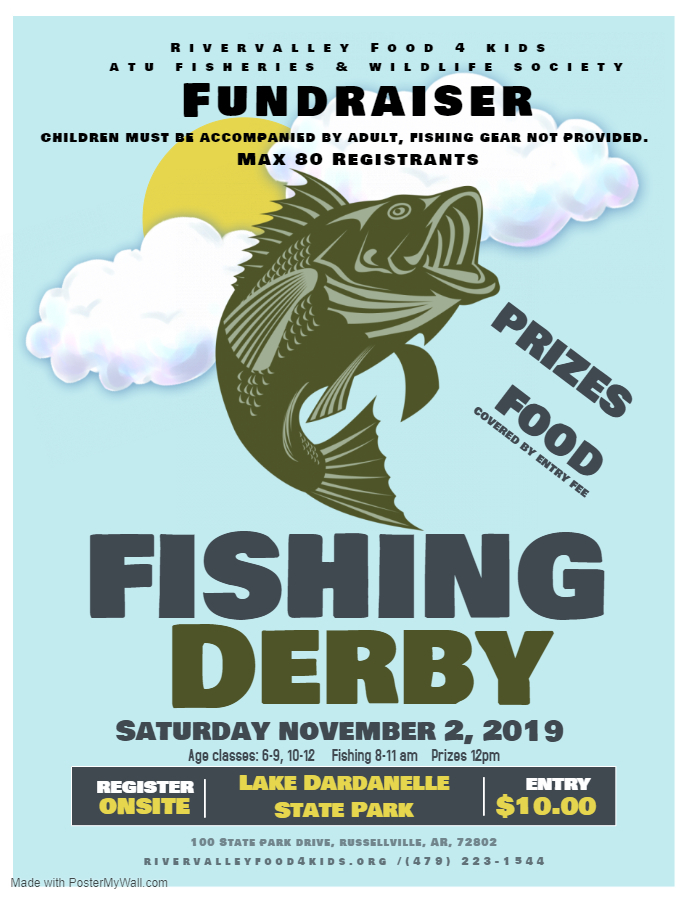 River Valley Food 4 Kids Fishing Derby scheduled 11.2.19
Rachel Jones
Wednesday, October 23, 2019
River Valley Food 4 Kids is partnering with ATU's Fisheries and Wildlife Society for their Fishing Derby Fundraiser set for Saturday, November 2, 2019, at Lake Dardanelle State Park.
***Children must be accompanied by an adult and bring their own fishing gear.
Age classes are 6-9, and 10-12.
Fishing is scheduled from 8-11 a.m.
Prizes will be awarded at 12 p.m.
The entry fee is $10, and participants can register on-site.
Go online to RIVERVALLEYFOOD4KIDS.ORG or call 479.223.1544 for more information.