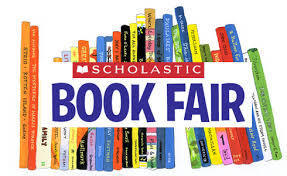 Spring Book Fair
Lori Kirtley
Monday, January 27, 2020
Our spring Book Fair will be held from Monday, February 3-Tuesday, February 11. Students will be given time to visit/shop at the Book Fair during their scheduled library class time. They will also be able to shop during their lunch recess each day.
In addition to the daily lunch hour, our fair will be open on the afternoon of Tuesday, February 11 during Parent/Teacher Conferences. We will open at 1:00 and close at 7:00 pm when conferences end. This will be the last chance to make Book Fair purchases.
We accept cash, card, or check. Scholastic is now offering eWallett for parents. Using eWallet, parents can create an account for their child and transfer money to this account. The money can then be used to make purchases in the Book Fair! This way, you don't have to worry about sending cash or check with your child!
We can't wait to see you at the Book Fair starting Monday, February 3!