Lifetouch will be coming to RHS on Wednesday, September 9, 2020, for fall photos!
Rachel Jones
Tuesday, September 08, 2020
ATTENTION RUSSELLVILLE HIGH SCHOOL STUDENTS AND PARENTS-

Lifetouch will be at RHS on
Wednesday, September 9, 2020,
for fall photos!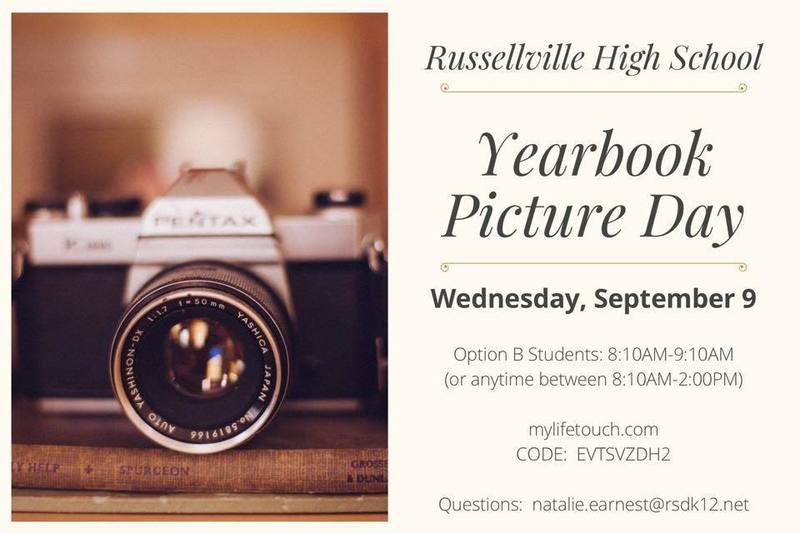 Order forms will be sent out as soon as possible.
You can visit mylifetouch.com to pre-order your student's photos.
The picture day ID is EVTSVZDH2.
Package pricing is available on the website.
Option B students: In order to have your photo taken for the yearbook, we are
requesting that all off campus student learners come to the building for picture day.
*In an attempt to accommodate students with health
concerns we have blocked off 8:10-9:10 a.m.
Offsite students may come to the RHS anytime between 8:10 and 2:00 p.m.
We will be following appropriate social distancing guidelines and all students, staff, and Lifetouch personnel will be wearing masks. Hand sanitizer will also be provided.
For any questions, please contact natalie.earnest@rsdk12.net.