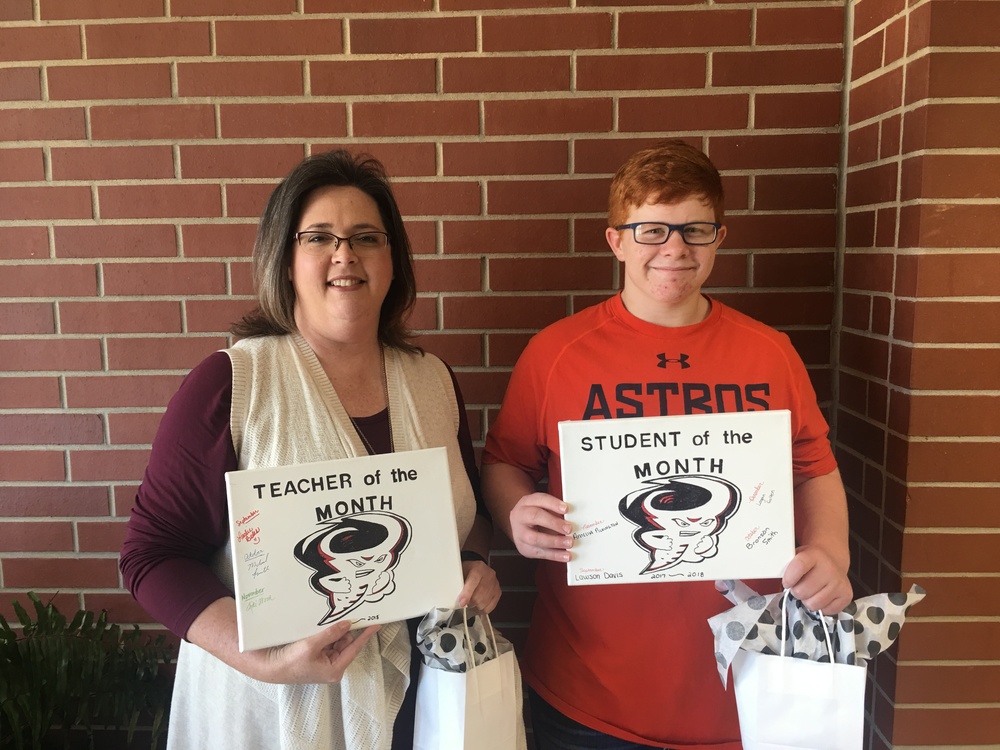 RJHS December Teacher and Student of the Month
Jessica Baldwin
Monday, December 11, 2017
Kim Moore is the December Teacher of the Month! She teaches 9th grade History and sponsors The Junior National Honor Society at RJHS. She was nominated by a fellow staff member, Mrs. Sandy Hocker. Mrs. Hocker said, " Mrs. Moore had big shoes to fill when Ron Rogers retired and handed over the reins of Honor Society Sponsor. I have witnessed first hand her dedication to this important student organization. It is a much bigger job than most people realize and requires a great deal of personal time to make it successful. She is passionate about everything she does."
Logan Golden is the December Student of the Month! He is a 8th grader, and the son of Jason and Daranda Golden. He was nominated by his math teacher, Mr. Luke Humphreys. Mr. Humphreys says, "Logan is very respectful and responsible. He is very helpful around the school and in my classroom, and he always manages to get his work done well. If he doesn't know how to do something he has the boldness to ask, and if he does know how to do something he has the work ethic to take care of his business. In the hallways and in the office, where he is an aid, he is always polite and goes out of his way to say hello to me. Having Logan in class and getting to know him has been my pleasure this school year."
RJHS wants to say a big congratulations to Mrs. Moore and Logan Golden.