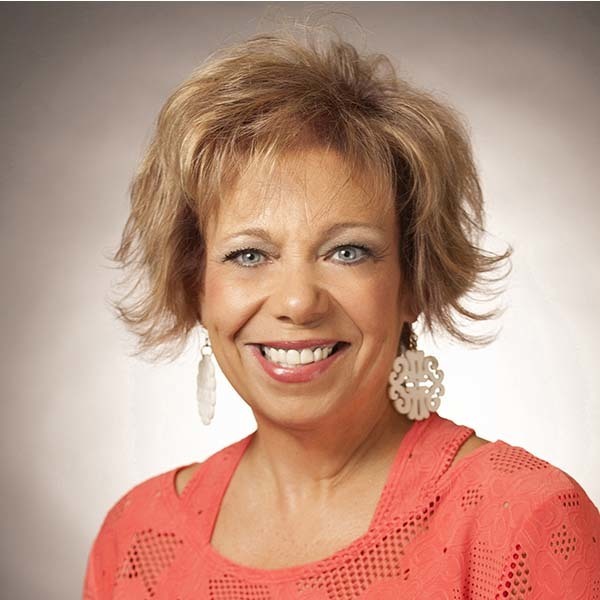 WELCOME TO THE LAND OF THE STORMS!
IT IS MY PLEASURE TO BE THE GUIDANCE COUNSELOR FOR FIFTH-GRADERS IN THE RUSSELLVILLE SCHOOL SYSTEM. MY NAME IS MARY ANN BAKER AND I'M PROUD TO SAY I'M A HOMETOWN GIRL AND A RHS GRADUATE - CLASS OF '76. I RECEIVED A B.A. IN RELIGIOUS EDUCATION FROM CBC IN SPRINGFIELD, MO, IN 1980. I RETURNED TO ATU FOR A B.S. IN ELEMENTARY EDUCATION IN 1981. MY FIRST JOB WAS TEACHING FIFTH-GRADE AT CRAWFORD ELEMENTARY WHILE I WAS WORKING AS A CHRISTIAN EDUCATION/CHILDREN'S CHURCH DIRECTOR FOR LOCAL CHURCHES. I RECEIVED A M.S. IN EARLY CHILDHOOD IN 1983, AND THEN WENT ON TO CERTIFY IN ELEMENTARY GUIDANCE AT UCA IN CONWAY AND BECAME NATIONAL BOARD CERTIFIED IN 2012.
I'M ONE OF THE FIRST ELEMENTARY COUNSELORS HIRED WHEN RUSSELLVILLE STARTED THE ELEMENTARY COUNSELOR PROGRAM IN THE 80'S. I WORKED AS A COUNSELOR AT LONDON, OAKLAND, PART-TIME AT DWIGHT AND CENTER VALLEY, AND WORKED OVER 20 YEARS AT THE GREATEST SCHOOL EVER, RIS (FORMERLY UE5G)!
WE SEND HOME OVER 80 FOOD BACKPACKS WEEKLY. THANKSGIVING MEALS ARE PROVIDED AS WELL AS CHRISTMAS BLESSINGS TO MEET THE NEEDS OF OUR FAMILIES WITH FOOD SCARCITIES.
"EDUCATING THE MIND WITHOUT EDUCATING THE HEART IS NO EDUCATION AT ALL." – ARISTOTLE. WE HOPE YOU WILL FIND THAT FIFTH GRADE IS A HOUSE OF LEARNING. IF WE ARE TO BECOME THE PERSON WE ARE MEANT TO BE, EMOTIONAL LITERACY (SOCIAL & EMOTIONAL LEARNING) MUST BE CONSIDERED. KNOWLEDGE IS NOT ENOUGH TO CREATE PRODUCTIVE INDIVIDUALS, THEY MUST ALSO HAVE SOCIAL SKILLS. WE NOT ONLY REACH THE BRAINS, BUT THE HEARTS OF OUR CHILDREN. THEREFORE, WE MUST ADDRESS THE WHOLE CHILD. THE GUIDANCE PROGRAM IS MULTI-FACETED, AND THE GUIDANCE CURRICULUM COVERS THE MINDSETS AND BEHAVIORS FOR STUDENT SUCCESS FROM THE AMERICAN SCHOOL COUNSELING ASSOCIATION SCOPE AND SEQUENCE. WE HAVE CLASSROOM GUIDANCE WITH 40 MINUTE LESSONS AT LEAST TWICE A MONTH.
ASSESSMENT IS AN IMPORTANT PART OF THE EDUCATIONAL PROCESS. I COORDINATE ALL STANDARDIZED TESTING FOR THE BUILDING. FIFTH GRADE STUDENTS ARE GIVEN A STANDARDIZED ASSESSMENT IN THE SPRING AND ALL ELL STUDENTS (ENGLISH LANGUAGE LEARNERS) WILL BE GIVEN A TEST TO ASSESS THEIR LANGUAGE DEVELOPMENT.
I SERVE AS PARENT FACILITATOR AND PRODUCE OUR YEARBOOK.