News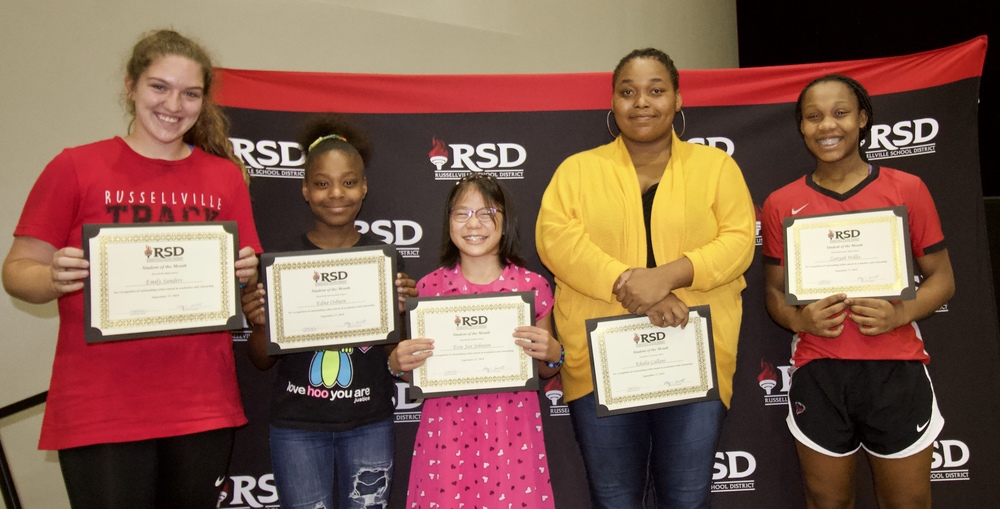 Secondary student of the month from left to right: RHS- Emily Sanders RIS-Edna Osburn RMS- Evie Jun Johnson SLC- Khalia Callans RJHS- Zariyah Willis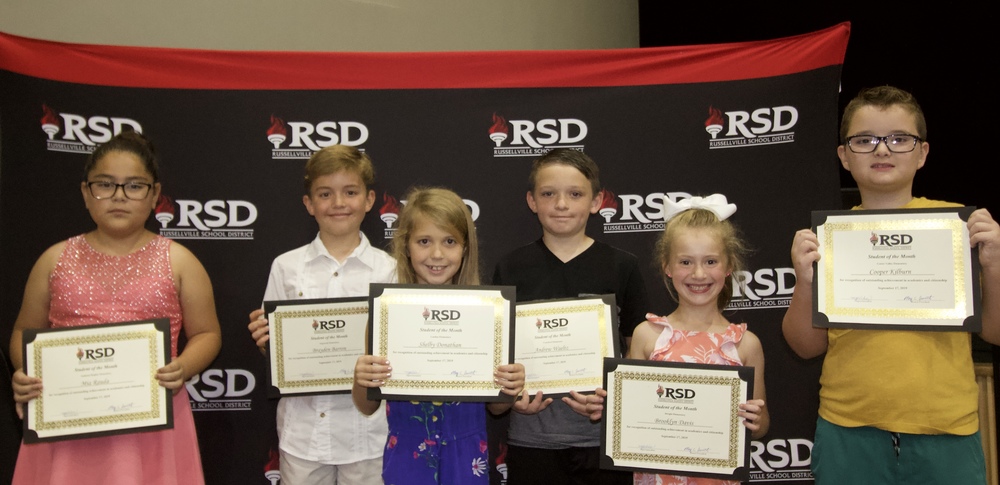 Elementary student of the month from left to right: Oakland Heights- Mia Rauda Sequoyah- Brayden Barron London- Shelby Donathan Crawford- Andrew...
SEE ALL NEWS
LIVE FEED
Russellville School District
25 days ago
Dear RSD family; this is an informational message only. We have been made aware of the threat on social Media referencing a school shooting in Arkansas to take place on August 29th.
This was a general message and did not specify RSD in any way, however we will be working with local and state law enforcement.
Student and staff safety will always be our highest priority.
We will continue to monitor and post any updates to our website.
Russellville School District
27 days ago
RSD child nutrition services has partnered with titan school solutions this school year. Any funds remaining from My School Bucks from the 2018-2019 school year will have already transferred into your students account. Sign up at family.titank12.com. Create a new account to add funds or apply for free and reduced meals. Contact the RSD child nutrition office for more Information at 479.498.8836.
Russellville School District
about 1 month ago
New app debuting 2019-2020 school year
view image
Russellville School District
about 1 month ago
Cyclone Extravaganza Schedule now posted!
Russellville School District
about 1 month ago
sequoyah Elementary parents please be advised: Due to road work on 12th Street please use the back door located on Sequoyah Way to access the Sequoyah office this week. Sorry for the inconvenience.
SEE ALL POSTS