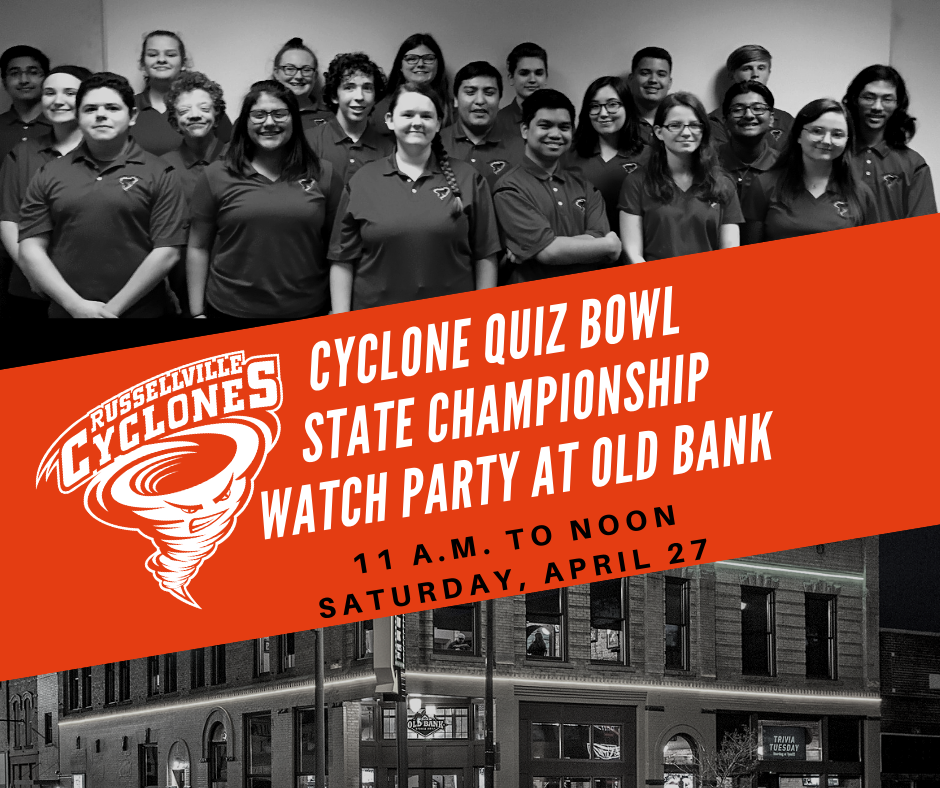 AETN WATCH PARTY AT OLD BANK
Rachel Jones
Wednesday, April 24, 2019
The Russellville Cyclone Quiz Bowl Association and AETN have arranged a special and local way you can be a part of the game.
The OLD BANK is hosting a WATCH PARTY from 11 am to noon, Saturday, April 27, 2019.
AETN Cameras will be on site at the OLD BANK Watch Party to film fans as we cheer on the Cyclones while they compete for their 4TH STRAIGHT State Championship!