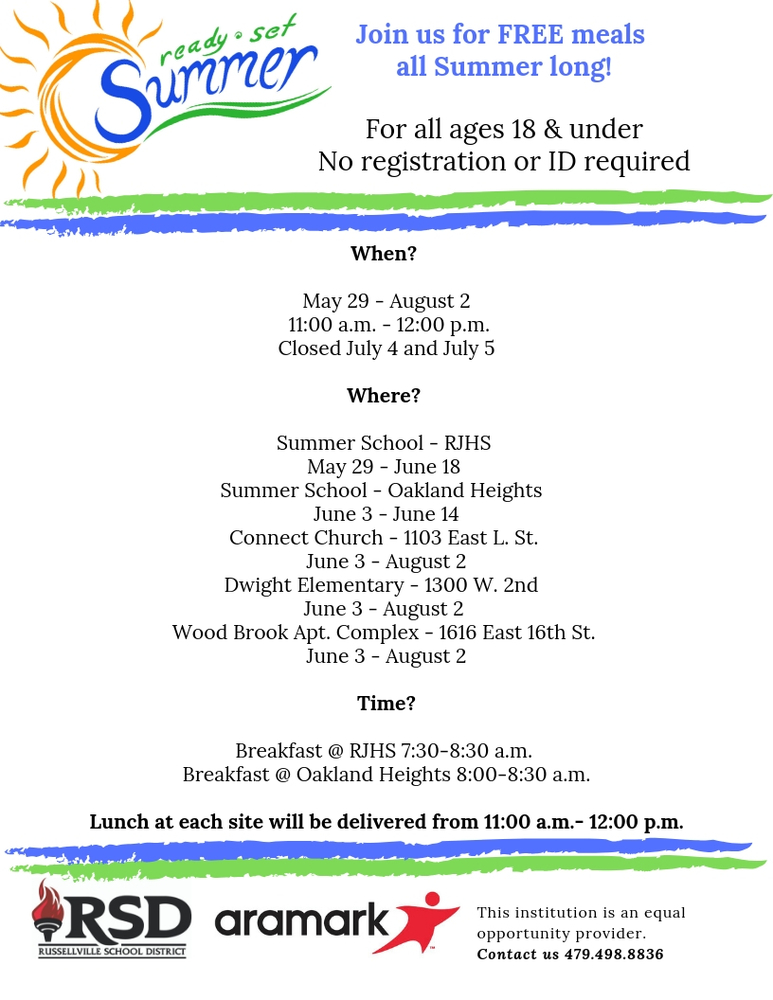 FREE Meals this summer
Rachel Jones
Tuesday, May 14, 2019
FREE meal program for the River Valley has announced dates, locations, and times for this summer beginning May 29 through August 2, 2019!

Breakfast & Lunch will be served to anyone 18 & under, no registration necessary.
Lunch will be delivered from 11:00 a.m. to 12:00 p.m.
For questions contact us @ 479.498.8836.