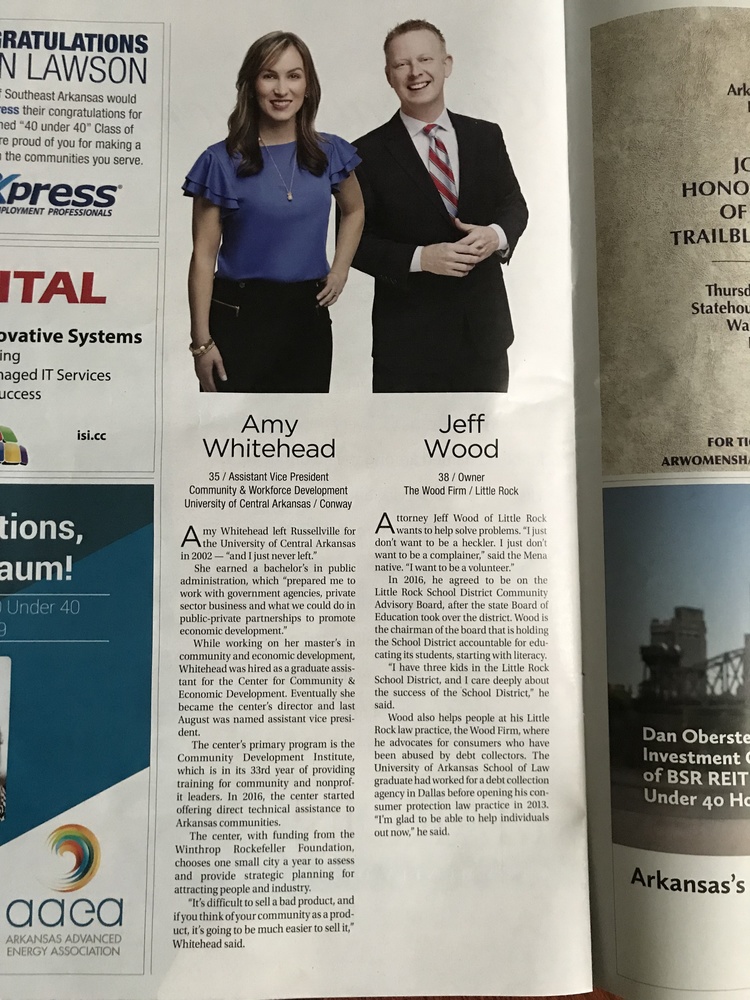 RSD alumni recognized
Rachel Jones
Thursday, June 20, 2019
One of RSD's own was recognized by Business Week Magazine as one of the top movers and shakers in Arkansas during their annual '40 under 40' banquet on June 19 in Little Rock, AR.
Amy Bynum Whitehead is a 2002 RHS graduate, PCED, and Assistant Vice President for Community, and Workforce Development in the Division of Outreach & Community Engagement at the University of Central Arkansas.
UCA President Houston Davis, announced on June 14, 2019, that Whitehead will be his new Chief of Staff starting in August.