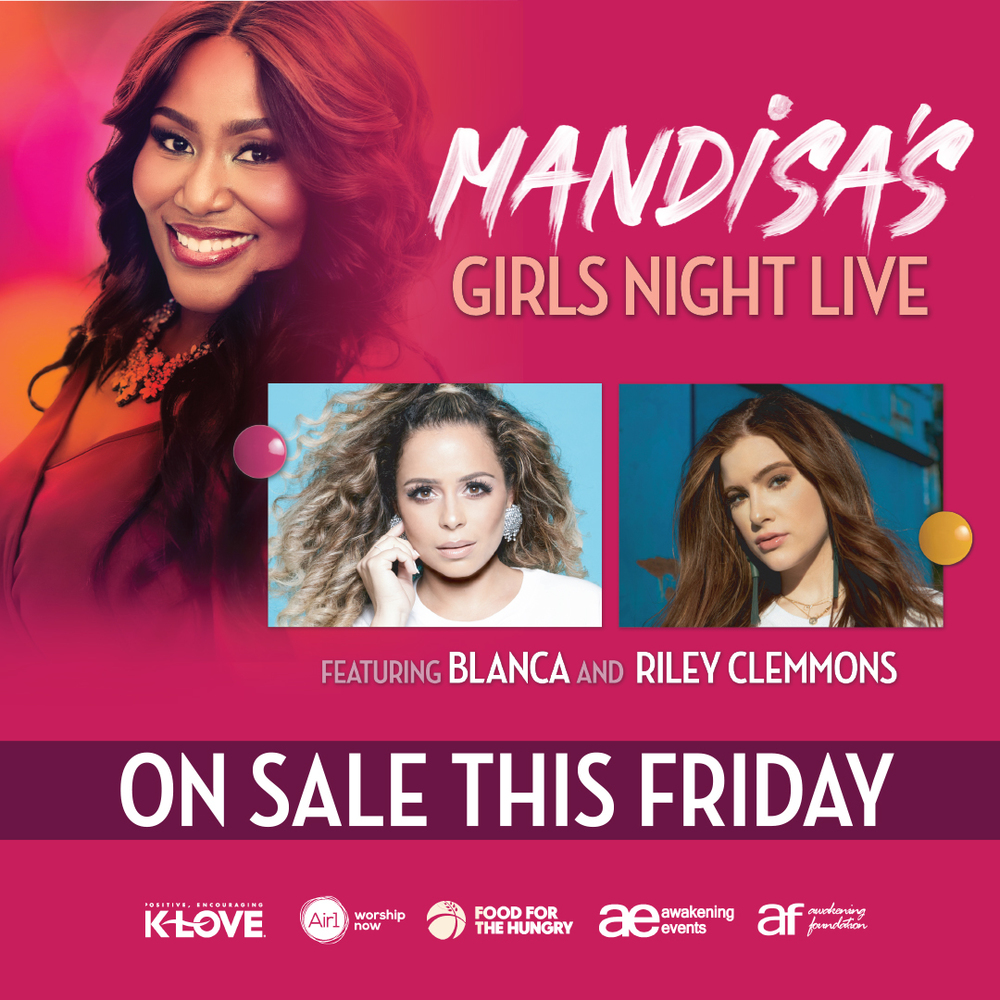 Tickets on sale now!
Rachel Jones
Thursday, July 25, 2019
GRAMMY® winner Mandisa is inviting her longtime
friends Blanca, and Riley Clemmons along for "Girls Night Live," an extraordinary evening aimed at strengthening female community.
Envisioned to be a night of women encouraging women about matters that affect women, "Girls Night Live Tour" will include music, humor, worship and prayer.
Noted for her vulnerability, the night will end with Mandisa
and her friends joining the audience for a personal, encouraging "Girl Chat" and time of ministry.