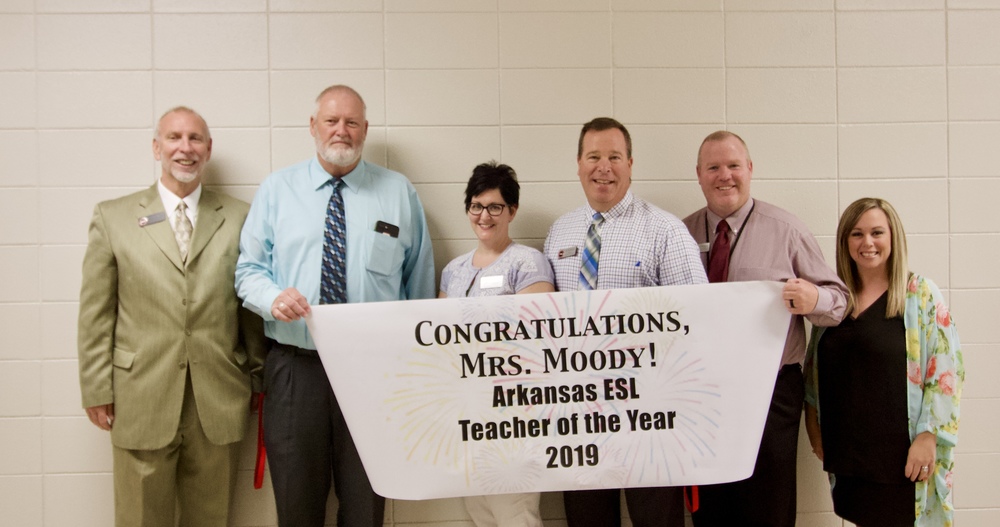 Moody receives ESL Teacher of the year for the state of Arkansas from ARKTESOL
Rachel Jones
Thursday, September 05, 2019
Congratulations to RHS' Mrs. Aimee Moody!
Moody has been chosen as the 2019 ARKTESOL ESL Teacher of the Year for the state of Arkansas!
Mrs. Moody teaches ESL and Language Academy at Russellville High School and has been an advocate for her students for years.
Mrs. Moody will be recognized at the 2019 ARKTESOL Conference in Hot Springs where she will receive a commemorative plaque and a reward of $1,000 for her accomplishments.
We are so proud of you Mrs. Moody!