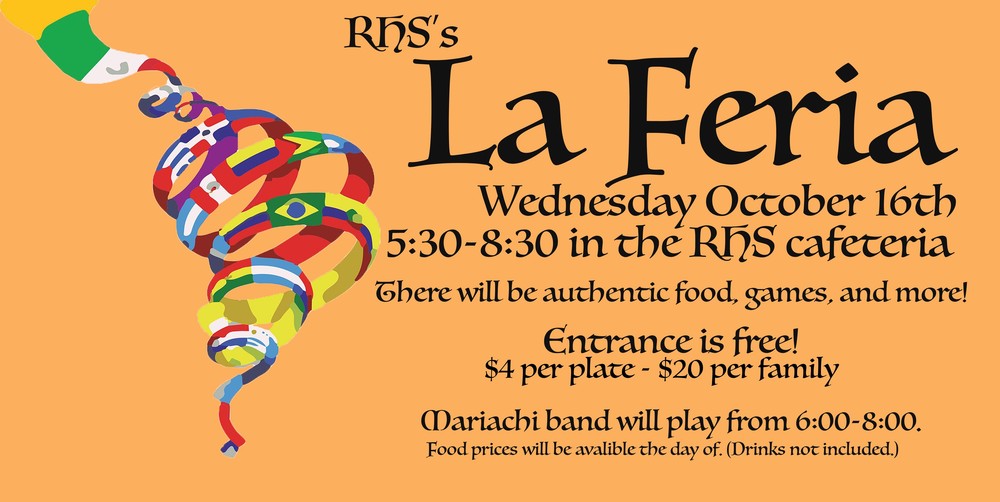 RHS Hispanic Heritage Club planning event for Wednesday, October 16
Rachel Jones
Tuesday, October 15, 2019
The RHS Hispanic Heritage Club is hosting an event celebrating 'Hispanic Heritage Month' this Wednesday, October 16, 2019, at Russellville High School.
This year Suddenlink Communications, provider for Altice USA, will be sponsoring a Mariachi Band beginning at 6:30 p.m. and will give information on their essay contest to those in attendance.

The event is from 6 pm to 8 pm with the Mariachi band to begin at 6:30. Entrance is free, prices for drinks and dinner will vary.

Contact Paul Gray, paul.gray@rsdk12.net or Nancy Giron, nancy.giron@rsdk12.net for more information!