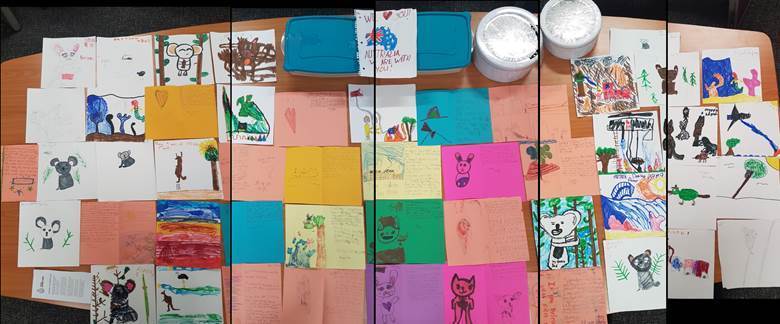 CVE Cougars 'Culture Club' receives appreciation from Australian Firemen for their gifts of kindness!
Rachel Jones
Thursday, February 13, 2020
Per Mr. Justin Choveaux, General Manager
Rural Fire Brigades Association
Queensland Inc. Australia
After eating 1 for "quality assurance purposes", our intent was to send the rest to Queensland firefighters who are on deployment at the fire front in the southern states as that's the purpose of an ANZAC, to be sent to the front.
What the rains have also brought is flooding to large areas of NSW, and Queensland SES Volunteers and Rural Fire Volunteers have now again deployed south of the border.
The State Deployment Centre in Brisbane will distribute the ANZAC's to the next rotation of volunteers who are going South.
Thanks again to the students and teachers from the Center Valley Elementary School who have shown us again how small our world has become!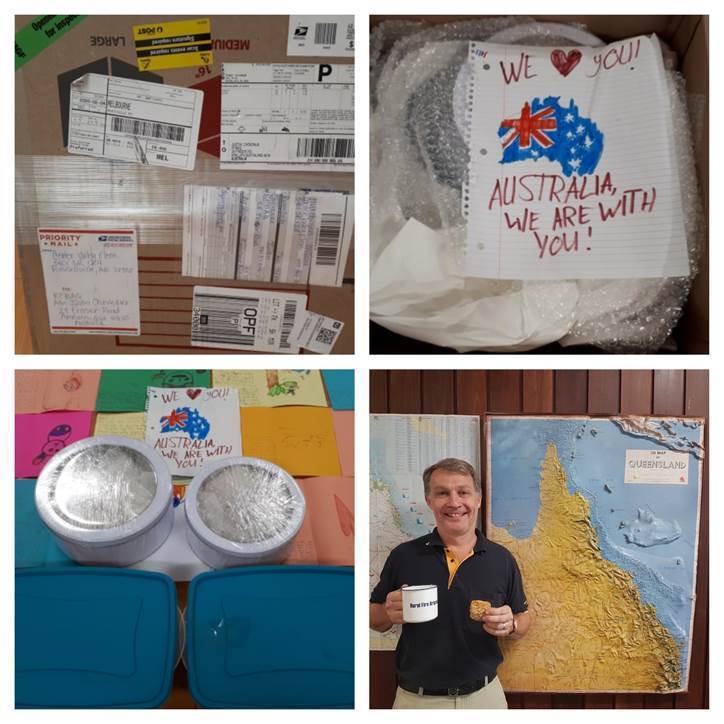 Special notes of thanks for Mrs. Chelsey Cravens and Mrs. Monica Hutchinson at Center Valley.