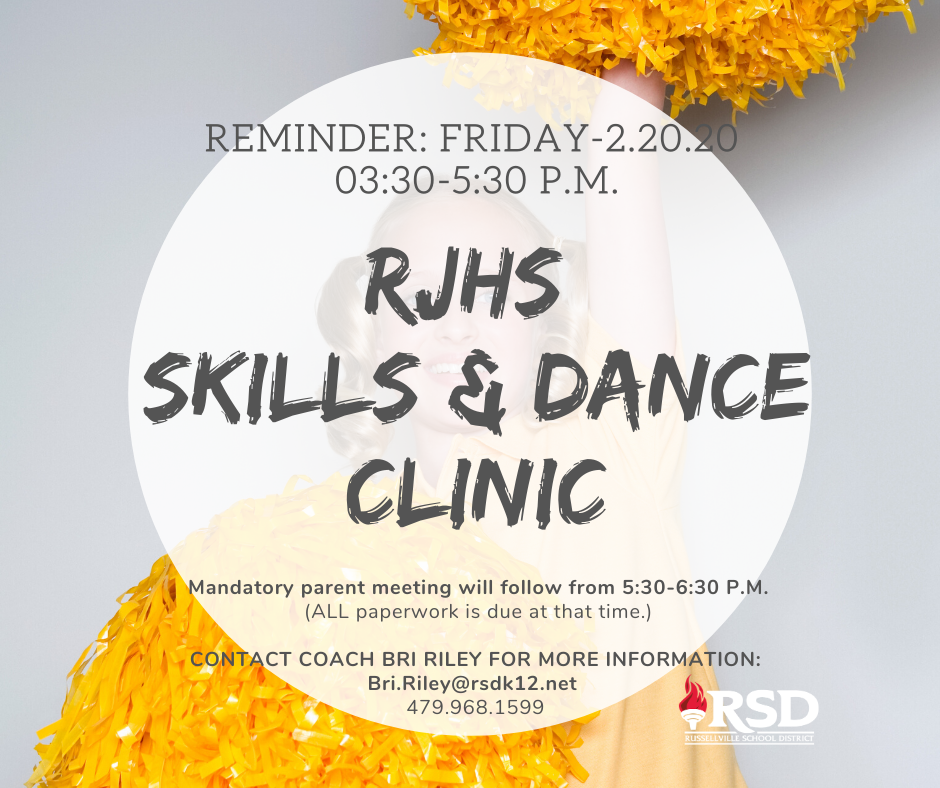 Reminder:RJHS Skills and Dance clinic this Friday!
Rachel Jones
Thursday, February 20, 2020
REMINDER: RJHS Cheer and Dance Skills clinic is scheduled for tomorrow at the RJHS Gym from 3:30-5:30 p.m. for $10.
The mandatory parent meeting will follow from 5:30-6:30 p.m. and all paperwork will be due at that time.
Tryout clinics will be next Monday, Tuesday, & Thursday 4:00-6:00 p.m. for cheer and 4-5:30 p.m. for dance.
*Optional clinic Wednesday 4-6:00 p.m. for cheer.
Tryouts scheduled Friday, February 28th, at 4 p.m.
For more information contact Bri Riley.