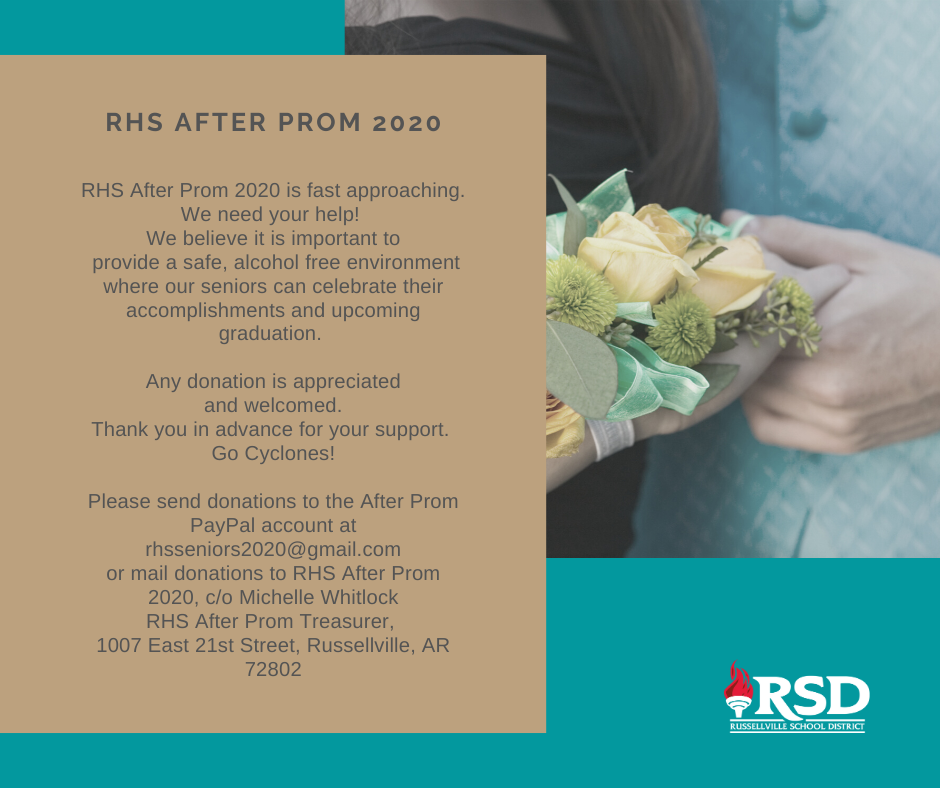 RHS After Prom 2020 is asking for help!
Rachel Jones
Monday, February 24, 2020
A message from RHS Senior's After Prom committee asking for your help! Any donation is appreciated and welcomed. Thank you in advance for your support.
Our PayPal account is rhsseniors2020@gmail.com or, please mail donations to RHS After Prom 2020, c/o Michelle Whitlock, RHS After Prom Treasurer, 1007 East 21st Street, Russellville, AR 72802.