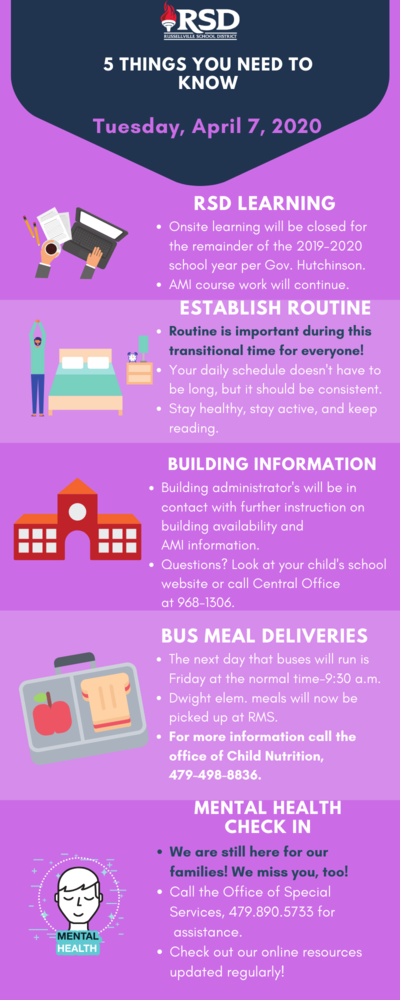 Dr. Gotcher's 5 things you need to know for Tuesday, April 7, 2020-
Rachel Jones
Tuesday, April 07, 2020
Here are Dr. Gotcher's 5 things you need to know for Tuesday, April 7, 2020-
1. On site learning has been cancelled for the remainder of the year, with AMI instruction continuing.
2. An established routine is so important for all of us right now in this transitional season. Dr. Gotcher encourages us to find time each day for a good book and exercise. A routine doesn't have to be lengthy but should stay consistent.
3. Information and scheduling will be different for each school.
4. The next bus delivery will be on Friday. Dwight elementary meals are now at RMS. We will see changes in our meal deliveries, but please know that we intend on continuing providing meals through the remainder of the school year.
5. Social-emotional wellness is so important, and we want to be sure our families know we are still here for them. Our online form to speak to one of our own at RSD.
https://core-docs.s3.amazonaws.com/documents/asset/uploaded_file/647693/Mental_Health_Support_Request.htm
Thank you all!