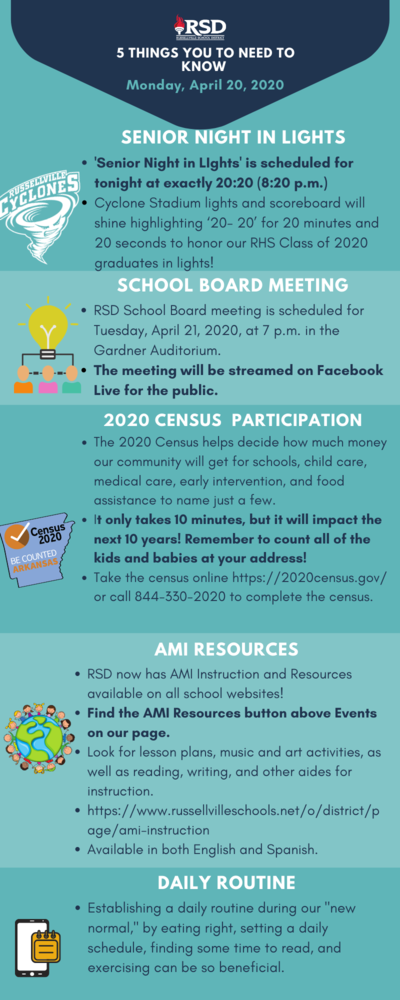 Dr. Gotcher's 5 things to know for Monday, April 20, 2020
Rachel Jones
Monday, April 20, 2020
Good afternoon,
here are 5 things Dr. Gotcher would like you to know this Monday, April 20, 2020:
1. Senior Night in Lights is tonight at Cyclone Stadium.
2. RSD's Board of Education meets tomorrow night at Gardner Auditorium at 7 p.m.*It will be live streamed to comply with social distancing guidelines.
3. 2020 Census Participation- we are encouraging everyone to fill out this year's Census, it takes ten minutes but impacts the next ten years! Please go online to fill out the census: https://my2020census.gov \
4. RSD now has a one click button that will send parents and students directly to our AMI site. Look for it on the front of our RSD website and your school's website above 'calendar of events.'
5. Establishing a daily routine during our "new normal" is so important. Just by eating right, setting a daily schedule, finding some time to read, and exercising we can benefit so much.