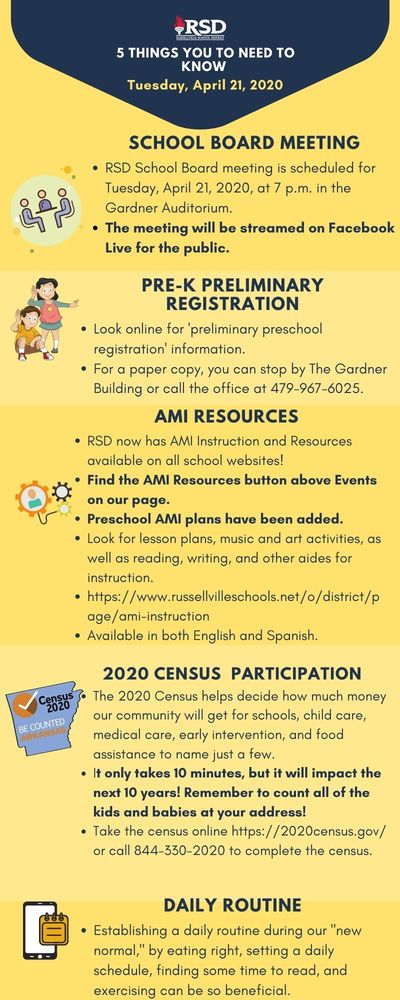 Here are Dr. Gotcher's 5 things to know for Tuesday, April 21, 2020-
Rachel Jones
Tuesday, April 21, 2020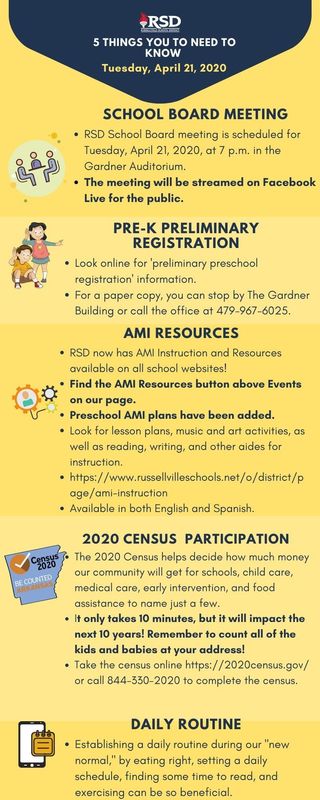 Good afternoon,
Here are Dr. Gotcher's 5 things to know for Tuesday, April 21, 2020-
1- Our school board meets tonight at 7 p.m., committee meetings beginning at 6:30 p.m. and will be live streamed on facebook.
2. Pre-K preliminary registration information has been posted.
3. AMI information is just one click away, find our AMI Resources above the Calendar of Events on our homepage.
4. Please complete the census for 2020. It benefits the next ten years in so many ways. Encourage others to do so too!
5. Establish and continue a daily schedule to improve productivity and mental wellness.
Thank you!