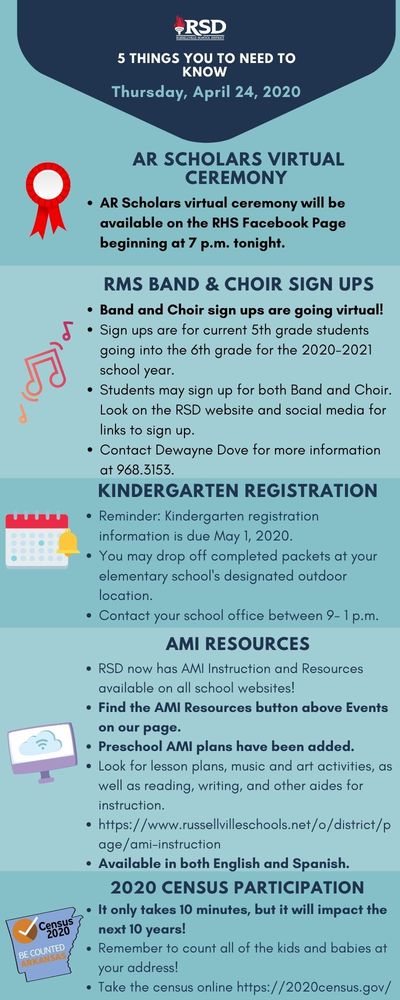 5 things to know from Dr. Gotcher for Thursday, April 23, 2020
Rachel Jones
Thursday, April 23, 2020
5 things to know from Dr. Gotcher for Thursday, April 23, 2020
Good evening,
Here are 5 things to know for Thursday, April 23, 2020:
1. RHS hosted a virtual ceremony for AR Scholars tonight to honor our students and their successes.
2. Band and choir sign ups for fifth graders going into sixth grade this August has now been posted. For questions contact dewayne.dove@rsdk12.net.
3. Kindergarten registration packets are due May 1, 2020. Turn in your information as soon as possible at your elementary school's designated outside location.
4. AMI Instruction and Resources are available on all school websites district wide, in both English and Spanish. Resources are available from Pre-k to 12th grade.
5. Please consider completing the 2020 Census. You can complete online at https://2020census.gov.