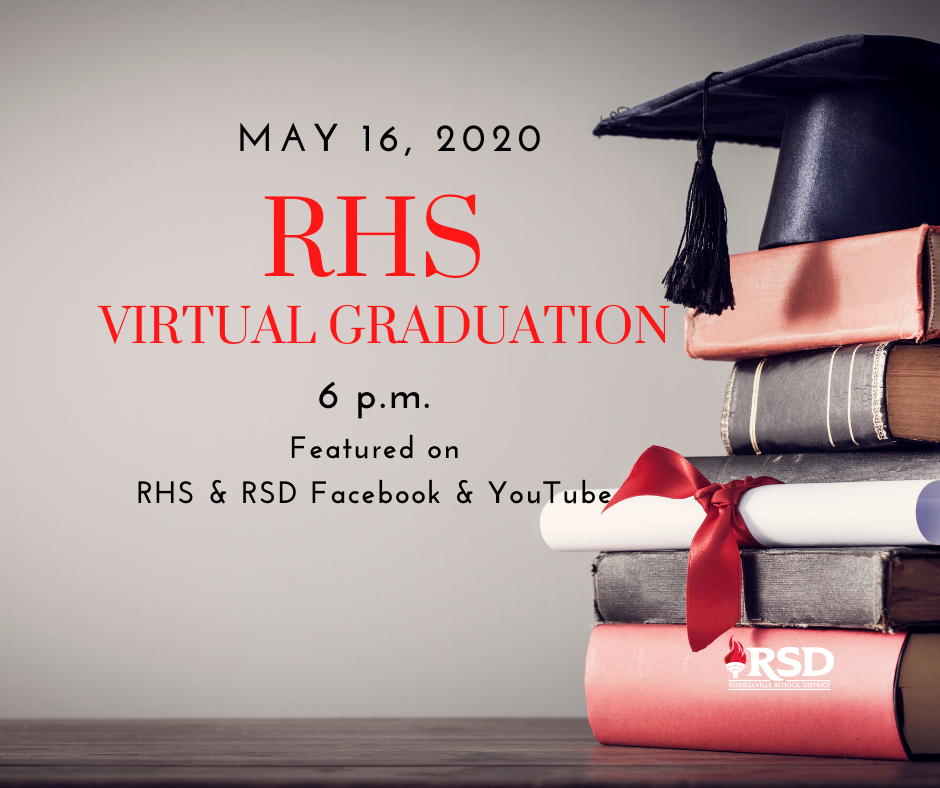 RHS virtual graduation scheduled May 16, 2020
Rachel Jones
Monday, April 27, 2020
RHS Class of 2020 will be honored in a 'Virtual Graduation Ceremony' on May 16, 2020, beginning at 6 p.m. The ceremony will be featured on the RSD and RHS Facebook pages, as well as YouTube.
Graduates and their families were sent instructions detailing the next four days, which includes students accepting their diplomas on stage in the Center for the Arts, while being filmed for the virtual ceremony. Seniors are allowed six family members to attend the filming, seven people total, in order to comply with Gov. Hutchinson's social distancing instructions for graduations.
*Students who are unable to attend filming will still be honored in the final graduation video that will air May 16, at 6 p.m.
For questions regarding graduation please contact the RHS school office from 9-1 p.m.