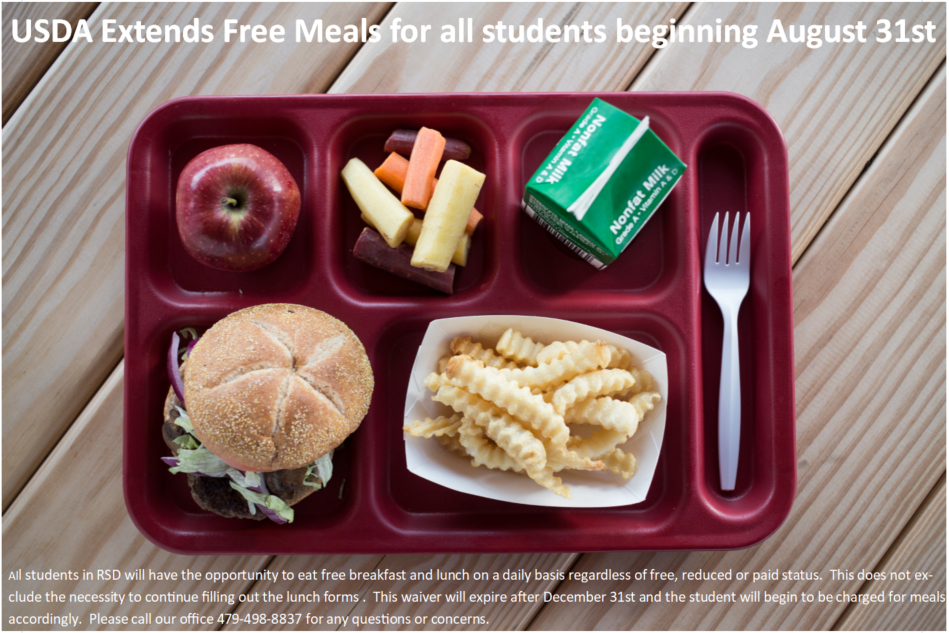 ATTENTION: USDA makes announcement
ATTENTION: USDA makes announcement Jones
Thursday, September 03, 2020
ATTENTION: USDA makes announcement that meals will be extended beginning August 31.
RSD Families may receive free meals during Option B pick-up on Mondays, for any child 18 and younger even if not enrolled in school.
RSD Families please complete the free and reduced application if you have not done so already.
http://russellvillear.apptegy.us/o/district/page/free-and-reduced-meal-applications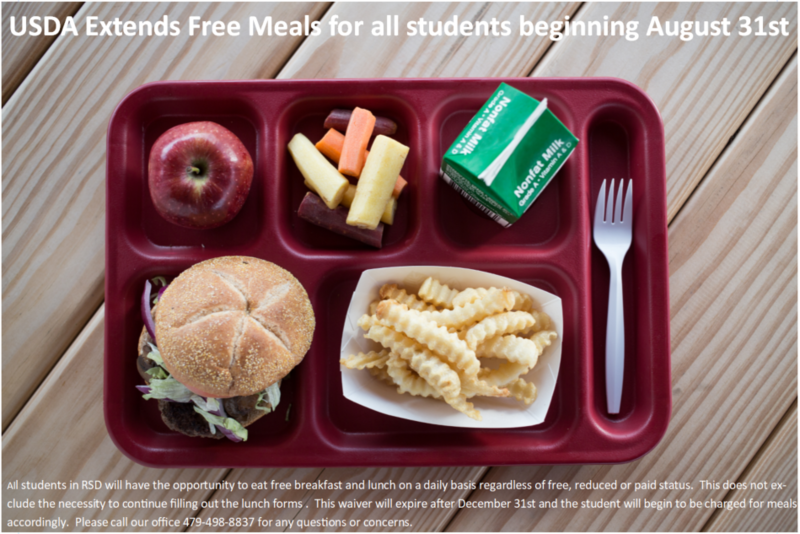 USDA Extends Free Meals for Kids Through December 31, 2020
Summer meal programs can continue operating as funding allows
Release & Contact Info
Press Release
Release No. 0355.20
Contact: USDA Press
Email: press@oc.usda.gov
(Washington, DC, August 31, 2020) – Today, U.S. Secretary of Agriculture Sonny Perdue announced the U.S. Department of Agriculture (USDA) will extend several flexibilities through as late as December 31, 2020. The flexibilities allow summer meal program operators to continue serving free meals to all children into the fall months. This unprecedented move will help ensure – no matter what the situation is on-the-ground – children have access to nutritious food as the country recovers from the COVID-19 pandemic.