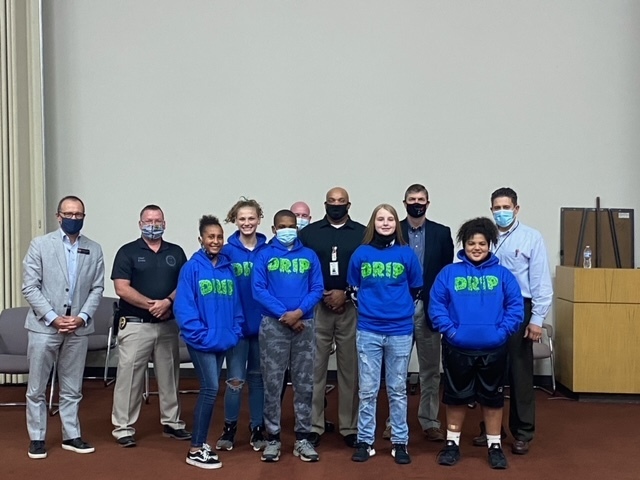 RSD's Youth Leadership program graduation held at ANO
Rachel Jones
Thursday, October 01, 2020
The Russellville School District completed its second 'Youth Leadership' program on Wednesday, September 30th.
Participants met at ANO, where the students received certificates of graduation and were presented words of wisdom by Dr. Mark Gotcher, John Dinelli from Arkansas Nuclear One, Russellville Mayor Richard Harris, Chief of Police Ewing, Battalion Chief Vick, Junior Facilitator Addie Sloss, and graduate Riley Chisum.
Following the ceremony students toured ANO's training room.
Graduates include Cassius Foster, Addie Sloss, Kahmora Williams, Jeremaih Ross, and Riley Chisum. (Not pictured Mikala Schell.)
The Youth Leadership group will continue their program at the Boys and Girls Club on Wednesday nights.
Mr. Josh Edgin would like to say thank you to Beacon Inc. for their donation of shirts, and to all of the mentors for a successful program.