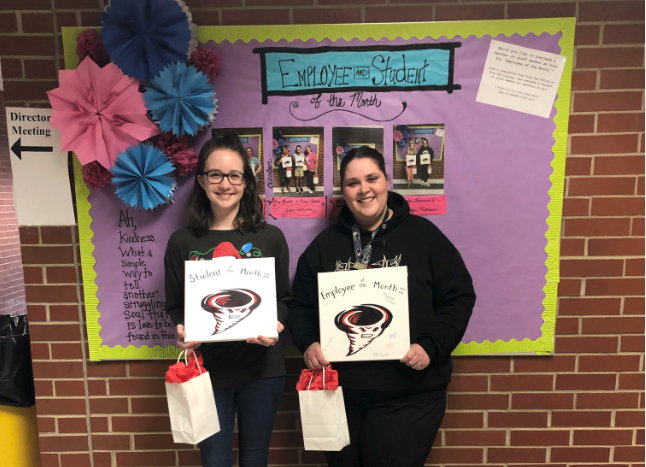 January Student and Employee of the Month
Jessica Baldwin
Wednesday, January 16, 2019
The January Employee of the Month is Jennifer Rentfro! She is an aide here at RJHS! She was nominated by James Reynolds and Tyler Garcia. They said, "She always works very hard on the job and is ready to go no matter what comes her way! She helps more than what people know! She is a joy to be around and can find the positive in any situation. She is always willing to help others and do whatever she needs to do for our students. Since day one she has gone above and beyond on her own initiative. We couldn't ask for better for our students.
The January Student of the Month is Lily Graham. She is a 9th grader and the daughter of Laura Graham. She was nominated by Mrs. Blaylock and here is what she had to say, "She is a student with exemplary work ethic and a very pleasant disposition. She has few absences and no tardies. She comes to class ready to learn and do her best."
RJHS wants to say a big congratulations to Mrs. Rentfro, and Lily Graham!