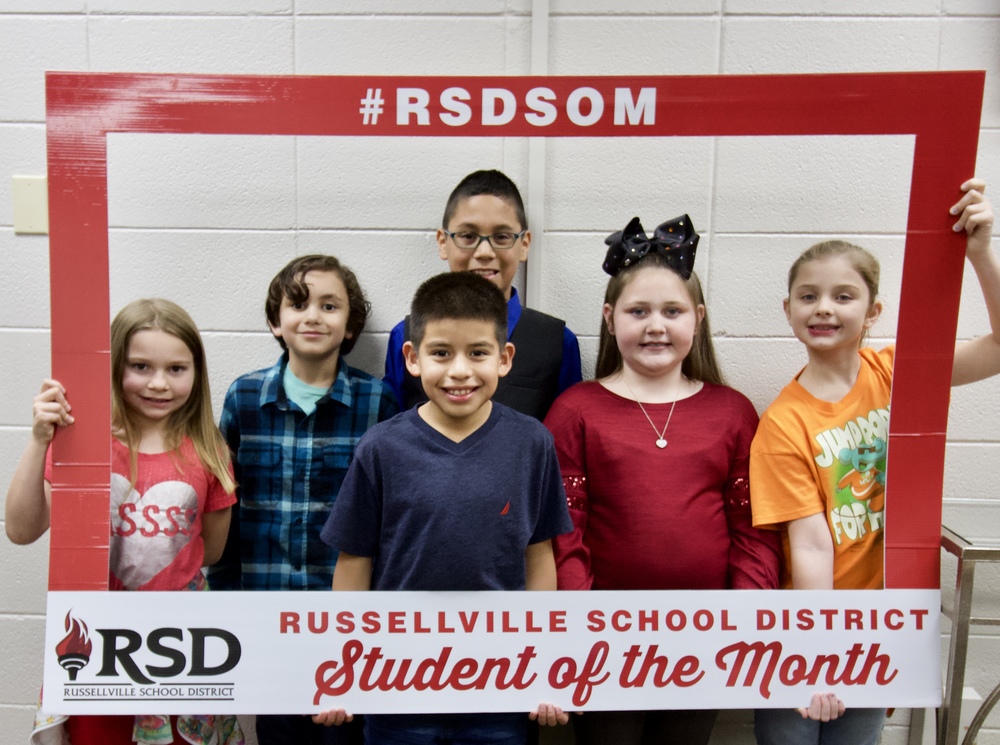 Congratulations to our February Students of the Month!
Rachel Jones
Wednesday, February 20, 2019
Students of the Month for February 2019
Elementary
left to right

Isabella Lynch-Dwight, Isaiah Salazar-Oakland Heights, Gerardo Vazquez-Rodas-Sequoyah, Cruz Meza-Nava-Crawford, Kashlee Price-London, and Malia Van Dyne-Center Valley
Secondary
left to right

Damaris Escobar-RMS and Ashley Zometa-RJHS
(not pictured: DaeJuan Ford-UE5G, Donnie Pagel-RHS, and William Bryan-SLC
Congratulations to all of our deserving students and their families! Way to go!