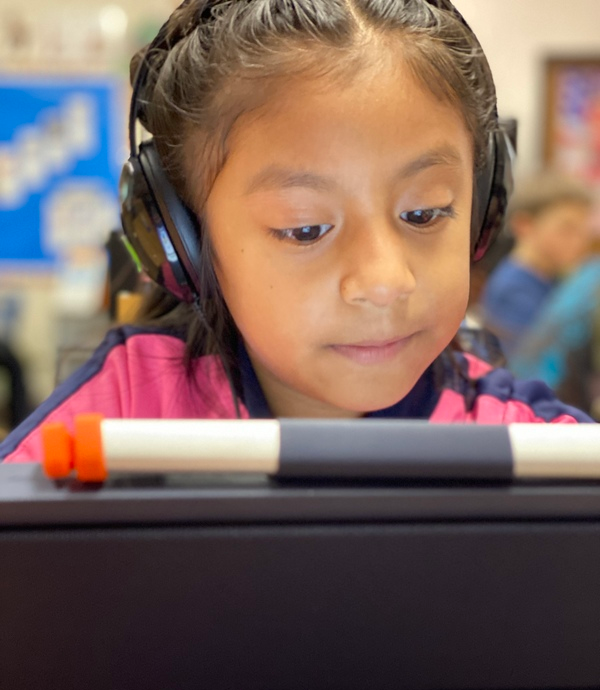 When you walk into our school, we hope you are able to feel the family atmosphere that we strive for at Crawford Elementary. We have approximately 350 students in kindergarten through fourth grade. We also have two classrooms of RSD pre-school and one classroom of Save the Children pre-school students on our campus. Students begin each day by receiving a greeting by adults as they enter the school. We make sure every child begins the day ready to learn by providing free breakfast to all Crawford students. As students enter their classrooms, they receive a greeting from their teacher and are welcomed to school. Our teachers let students know that they are the reason we are here by greeting them with handshakes, fist bumps, high fives or hugs. It is our goal at Crawford that by the time a child enters his or her classroom, he or she has received a greeting of welcome from no less than half a dozen adults.

Every child at Crawford Elementary is provided a variety of educational opportunities so that they are prepared for their future; not only in school, but as productive citizens of our community and country. Classrooms are equipped with Smart Boards, document cameras and iPads/laptops. Each classroom has an extensive library, math manipulatives, and science and social studies resources to enhance instruction. We employ instructional practices through our research-based curriculum for math, literacy, science, social studies, library science, physical education, computer keyboarding, and the fine arts. Every staff member at Crawford Elementary has a deep love for and commitment to the emotional well-being, physical safety, and educational success of every child. We put our students first! Many of our community members and parents have that same commitment; we have several community partners that assist us with ensuring all of our students have what they need to be successful.

Crawford's mascot is the bald eagle and we base our school motto on the power of the eagle. Our motto is: Crawford Eagles—Soaring for Success. It is with pride that I serve as principal and welcome you to check out the great things we have going on at Crawford Elementary at 1116 N. Parker Road in Russellville, Arkansas.