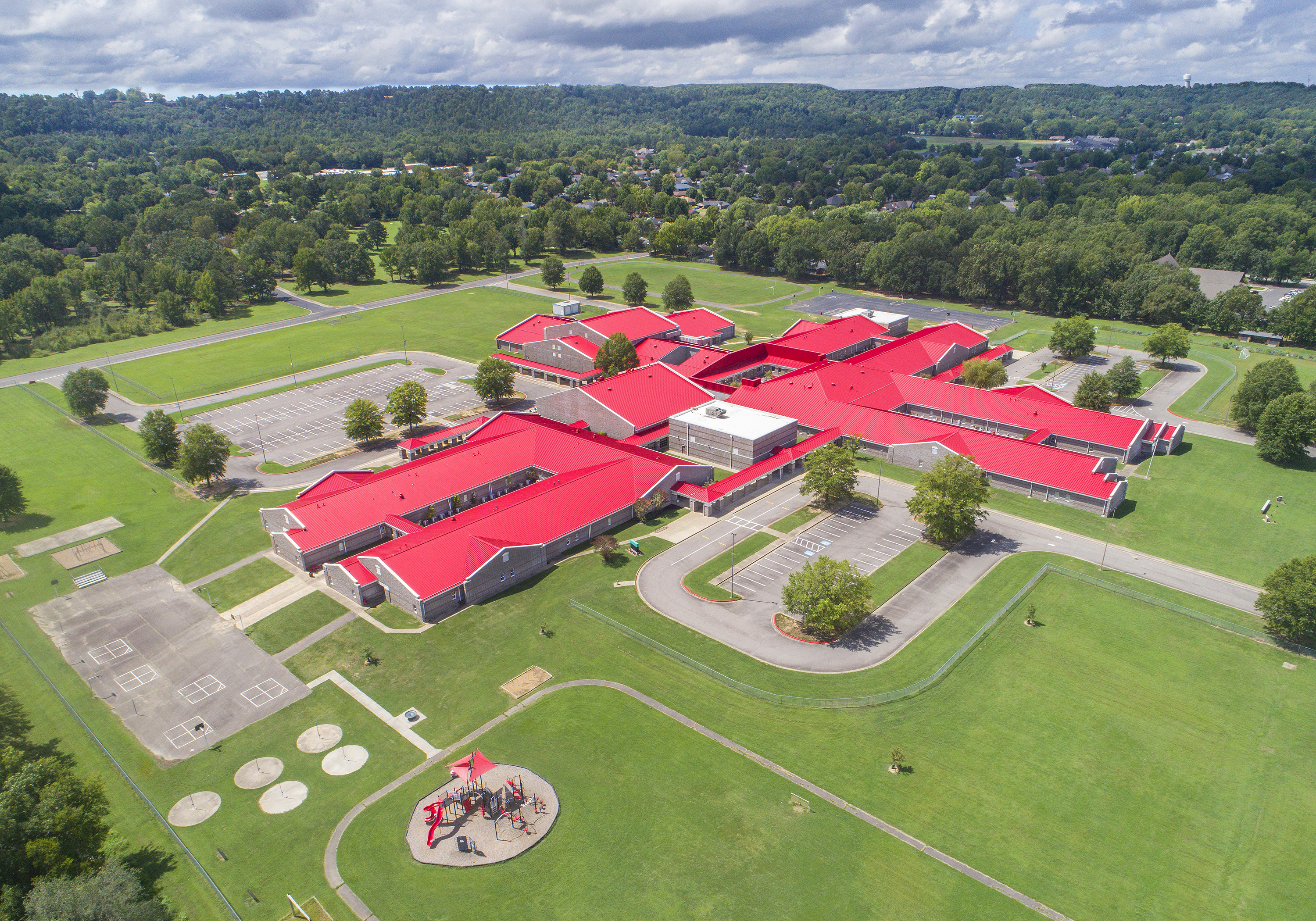 Russellville Intermediate School
Welcome to Russellville Intermediate School, or RIS. Each year, we welcome a brand new group of students to our campus from the six elementary schools in our community. It is the first year that students from across our district come together in one school as a future graduating class.
Our current enrollment is 435 students who come from diverse backgrounds. We take pride in offering a variety of learning experiences to meet the needs of all types of learners. In addition to the traditional classroom setting, students visit the State Capitol and Petit Jean State Park, attend 5th Grade Camp, and celebrate with our Good Manners Tea to experience real-world opportunities to learn and grow. Students may compete in academic competitions, including Quiz Bowl, GEO Bee, Spelling Bee, and Robotics Team. Fifth graders have opportunities for service through leadership through participation in morning announcements, classroom ambassadors, and STORM Team leaders.
All classrooms are equipped with technology to provide students and teachers with the tools necessary for learning. We have a 1:1 ratio for laptops dedicated for student use. Our curriculum is based on the Arkansas state standards and incorporates rigorous learning opportunities to prepare students for success in future grades.
At RIS, we believe that everyone, students and adults, are learners. The staff at RIS works with our stakeholders to create a positive, nurturing school climate and to ensure successful student learning. Eighteen classroom teachers focus their core instruction around Arkansas state standards in math, English language arts, social studies, and science. Each teacher utilizes the best instructional practices to differentiate learning opportunities to meet the individual needs of students. Specialists provide support for learning in the areas of Special Education, Reading Intervention, ELL,Art, Music, P.E.,Library, Keyboarding 5, Gifted and Talented, Guidance Counseling, and Instructional Coaching.
RIS is supported by an active PTO that helps raise money to fund field trips and other special events. The PTO works closely with the principal to provide for any needs that may arise in the school year.
Students learn through service projects. Gifted and talented (GT) students take a small gift to a local nursing home each year and sing to the residents. RIS students also have a holiday food collection contest sponsored by the GT classroom. Donated items are included in our food backpack program that supports needy families within RIS.
In the spring, students begin to plan for sixth-grade where they can join band or choir. Students are tested in fifth grade, and they may choose to try out for various instruments for beginning band or vocal music in sixth grade.
We pride ourselves on making fifth grade the best year ever for our students. We welcome family and community members to be an active part of our school community. We believe that we are stronger when we are all learning and working together.
By offering learning opportunities to meet the needs and talents of our diverse student population, we believe our school offers a great launch site for students to think about their plans for the future and to set goals to make their dreams a reality.
Thank you for visiting our school website. We hope you will be a part of our school community!