DIGITAL LEARNING SUPERVISOR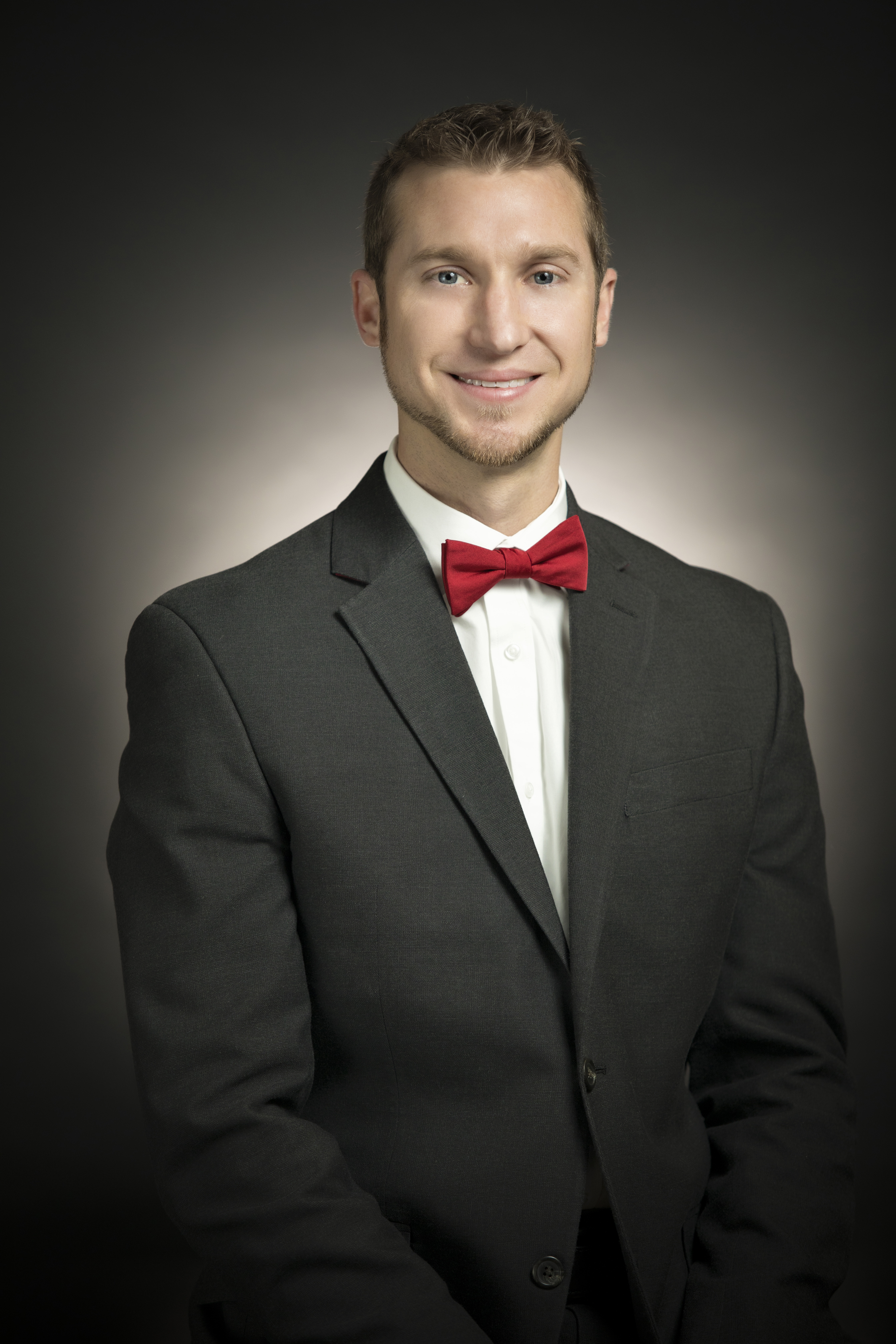 Bryan Swymn, Ed. S.- Digital Learning Supervisor
bryan.swymn@rsdk12.net
Russellville School District
External: 479-219-5355
Internal: 3054
RESOURCES
*Information for Students with 504 and IEP Plans:
Lincoln Learning Solutions is not a District or Record, School of Record, Local Education Agency (LEA) or Teacher of Record and therefore assumes none of the duties, responsibilities, or obligations relating to the special education needs; said duties, responsibilities, and obligations including, but not limited to, the determination of the need for and appropriateness of any particular accommodation, shall be strictly and completely that of the client schools. Student Support Services will be provided by Lincoln Learning Solutions in accordance with the Family Education Rights and Privacy Act (FERPA).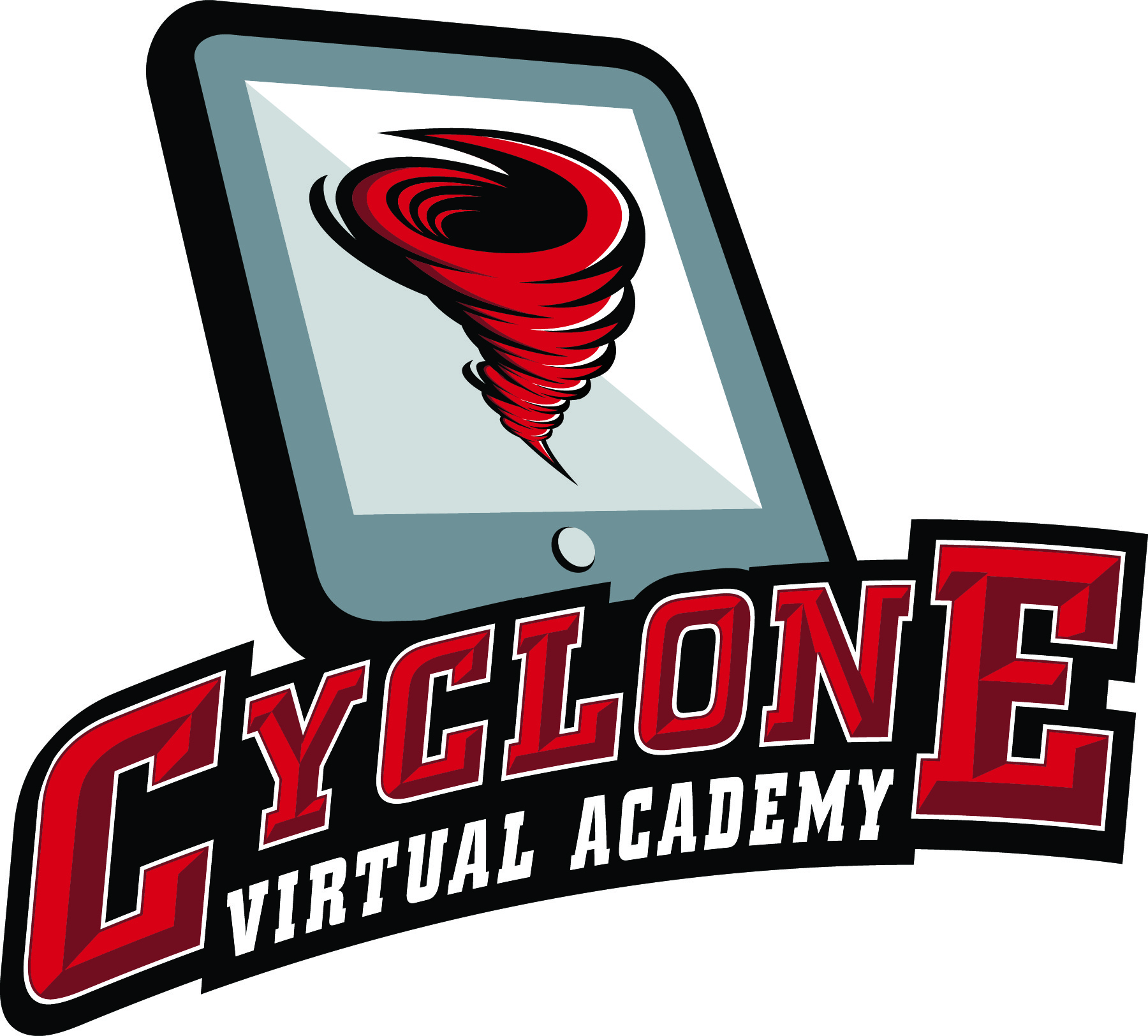 WELCOME TO RUSSELLVILLE CYCLONE VIRTUAL ACADEMY!
Russellville Cyclone Virtual Academy is a school within RSD that is virtual for students whose needs may be met better in a different environment than the traditional classroom. We became part of the Ready for Learning initiative from the Department of Education and gave us access to the Buzz LMS with Lincoln Learning content. The Buzz LMS is a Learning Management System where Lincoln Learning's course content is housed and accessed by both teachers and students. It also houses the digital library that serves as a resource. Teachers can create and add their own content, lessons, activities, websites, etc.
CURRICULUM
Lincoln Learning is an entirely online curriculum that gives students multiple ways to engage with, understand, and demonstrate mastery of the course content. The Lincoln Learning Content is based on the same grade level standard base as the Arkansas State Standards.
Buzz contains multiple tools to help students such as translation of the content on the page, highlighting, on-screen dictionary, and reading the text to the students if needed.
Any course can be modified to meet the needs of advanced students or students who need reduced assignments. The Course content is already rigorous and includes lessons for all standards at each grade level.
We will have full-time teachers solely dedicated to supporting virtual students. Our teachers will communicate with students in a variety of ways to make sure they feel supported, including emails, virtual meetings, phone calls, and offer on-site support.
Students will be provided with a device to complete their work.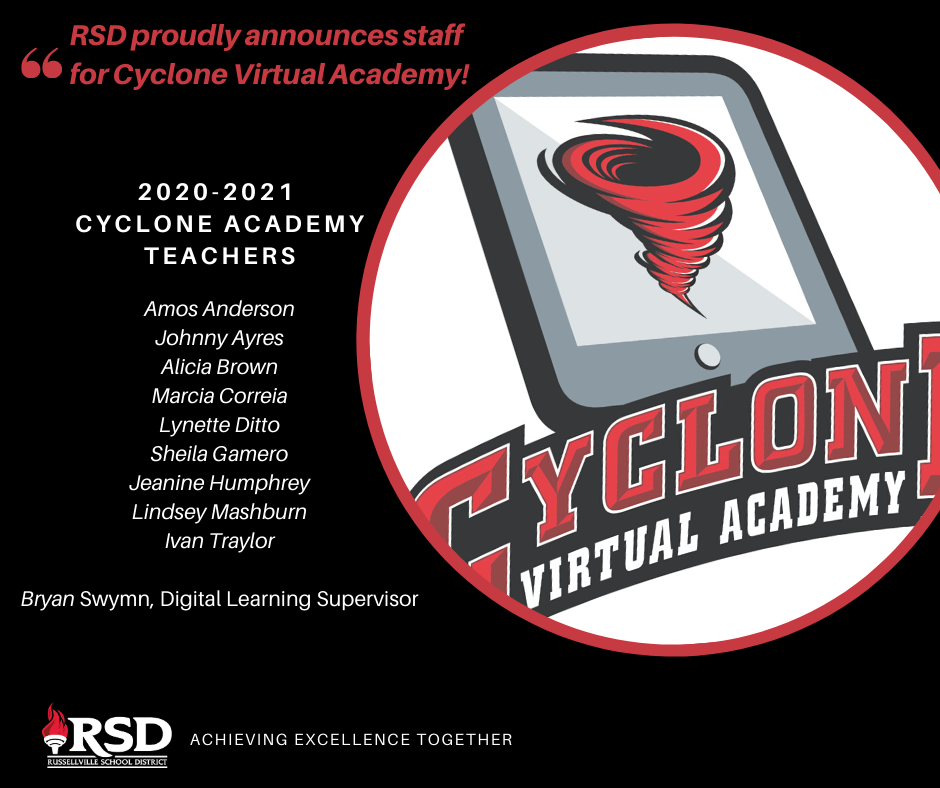 MEET YOUR TEACHER: 2020 CYCLONE VIRTUAL ACADEMY STAFF
Amos Anderson- Grades 6-12 Science

Johnny Ayres- Grades 6-12 Math

Alicia Brown- Grades 3-5 Math & Social Studies

Marcia Correia- Grades 3-5 Science & Social Studies

Lynette Ditto- Grades 3-5 English Language Arts

Sheila Gamero- Grades 6-12 English Language Arts

Jeanine Humphrey- Kindergarten - 2nd Grade

Lindsey Mashburn- Kindergarten- 2nd Grade

Ivan Traylor- Grades 6-12 Social Studies
THE STUDENT EXPERIENCE
Parents: If your student is new to RCVA, the following videos provide a great overview of Lincoln Empowered courses.
GRADES K-2