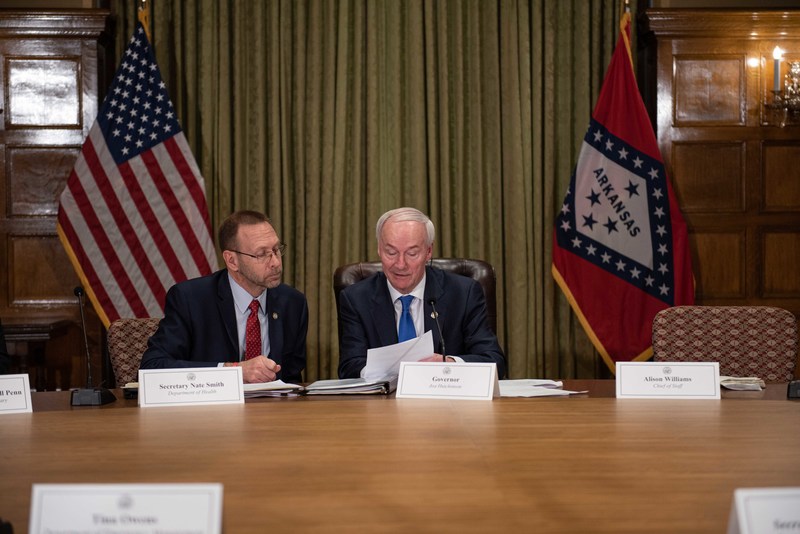 Governor Asa Hutchinson announced several new actions to limit citizens' exposure to the Coronavirus.

Schools in Arkansas (K-12) will remain closed to on-site instruction through April 17.
Restaurants and bars are being ordered to be closed to dine-in customers.
**Drive through, take out, and delivery options are still allowed.
Indoor venues such as gyms are to be closed except for essential functions.
Hospitals, medical clinics, and mental health facilities are required to screen visitors for temperature and evidence of symptoms.
The Governor emphasized the importance for all Arkansans to take seriously the need for social distancing, screening staff and visitors to business facilities before entering, and for people to avoid social situations of 10 or more people.