Enrollment information posted!
It's that time again, time to register students for the next school year, 2021-2022.

We have one page for kindergarten, preschool, and virtual learning enrollment, as well as registration for new and returning students!
You can also find important documents and instructions. Check it out!
https://www.russellvilleschool...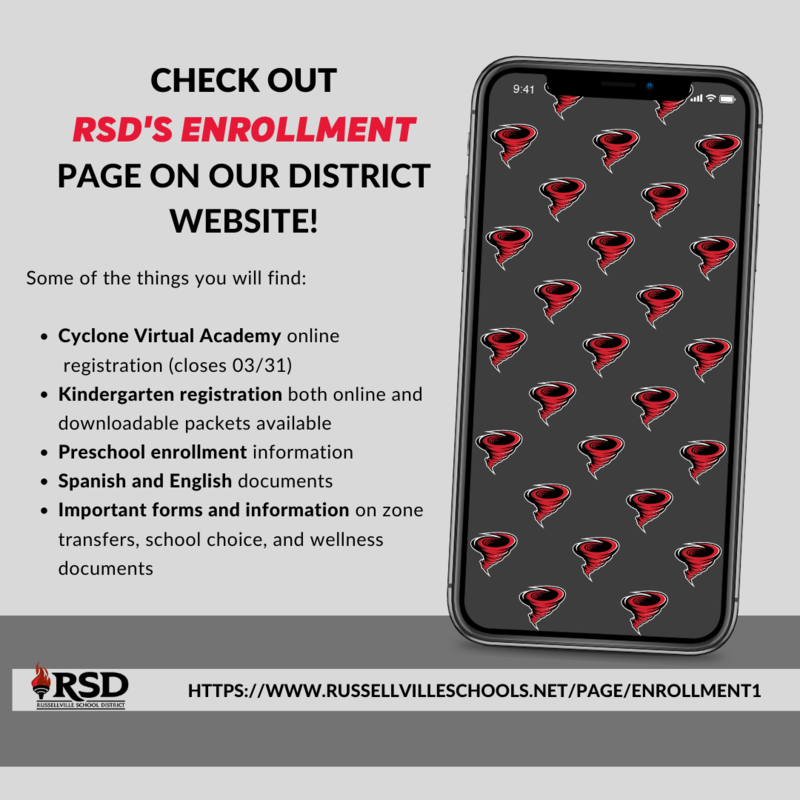 *The deadline for RSD's virtual learning option is fast approaching! Register your student by March 31st!