End-of-Year COVID-19 Guidance for Schools- Mask Policy Flow Chart

Find the
Mask Policy Flow Chart
under Nursing Forms on our district website.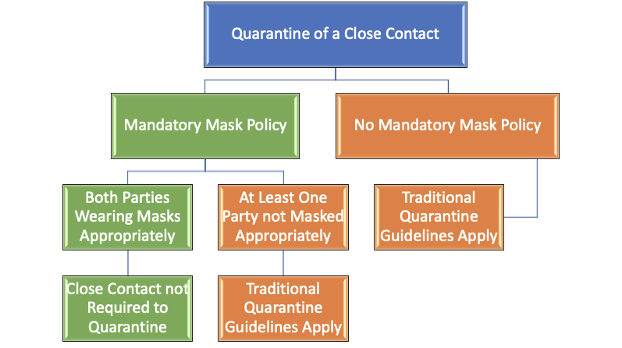 AR Dept of Ed- COVID Guidance for Schools

Masks/Face Coverings
Mask wearing continues to be a very important and effective way to prevent the spread of the virus. A school system may continue to require the use of masks for adults or students for whom it is developmentally appropriate. Local school district boards of directors may continue, modify, or eliminate by formal action policies that require the wearing of masks; however, districts should be aware that proper mask-wearing may be a consideration when identifying individuals as close contacts in K-12 schools that continue to implement mask requirements. This means that if both individuals – the person diagnosed with COVID-19 and the person exposed to the positive case – were wearing masks correctly at the time of exposure, the individual exposed does not need to quarantine.