PROUD OF OUR STORMBOTS ROBOTICS TEAMS!
On May 24 and 25, the Russellville Intermediate School (RIS) Robotics Team attended
the VEX IQ World's Tournament, virtually. The two RIS teams, Stormbots 1 and 2 both
qualified to attend World's at the state tournament in April, held in Hot Springs, AR.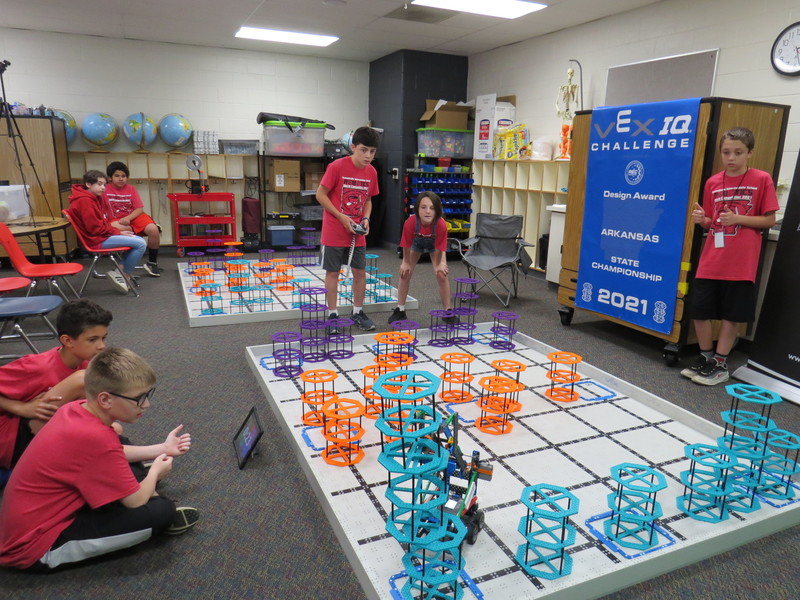 Team Stormbots 2 qualified by winning the tournament's overall Design Award for their
engineering notebook.
Both Stormbots teams 1 and 2 qualified by achieving second place in the Teamwork Challenge!